Welcome to Our Practice
Dentures are Custom Fitted and Finished In Our In-House Dental Lab The Same Day. Offices Located In The Greater Orlando Florida Area at Clermont. Florida and Ocoee, Florida
Our Low Overhead & Years of Experience Saves You Money!
Same Day Dentures and Dental Implant (Orlando, FL)
Dr. Kasem has made more than 36,000 dentures since establishing his dental practice in 1982. During his time in practice, Dr. Kasem has perfected the art of wisdom teeth surgery , periodontal therapy , root canal therapy , dental implants , tooth extractions and crowns, and is also renowned for doing same-day procedures for dentures in Orlando, FL. Unlike some other dentists in Orlando, FL, Dr. Kasem understands what it takes to help patients feel comfortable during a dental procedure and strives to give his patients a great experience every time they walk into his office. He keeps all the latest technological innovations in mind when making dentures. His practice is focused on providing safe, affordable denture procedures and other cosmetic dental procedures for patients in Orlando, FL.
Affordable Dental Implants - Lab On Premises
Dr. Kasem has completed more than 3,600 implant cases with a success rate of 99% since 1989. Surgery and prosthetics (permanent crown, bridge and dentures) are done by Dr. Kasem personally. Having everything done in a single office without additional drive time, and additional expenses for multiple doctors, your treatment becomes much more affordable. Dental Implants are the preferred choice of permanent replacement for missing teeth. Dental Implant placement is done as a simple surgical procedure right in our office. A titanium screw is surgically placed into the jawbone. During the healing phase, the implant fuses with the bone and becomes permanent.
After the healing process is complete, a post attachment is connected to the implant and a crown is placed over the post. Dental Implants give you back the freedom to eat foods that you used to avoid like corn on the cob, nuts, and steak. Imagine biting into an apple without having to cut it up into small, bite-size pieces. Once again you can smile, laugh and speak with complete confidence.
When a denture is not retentive (that means the denture is loose and needs to use adhesive to hold it in place) implants can be used to retain the denture. After implant placement, snap abutments are placed over the implants and connected to the denture. For some patients that have a strong gag reflex, the palate of the denture can be removed.
When ALL ON 4 dental implant procedures are done, the teeth can be extracted and can be replaced in the same day in our office. Our office is a one stop dental office. No need to go from one office to another, WE DO IT ALL!
Cosmetic Dentistry at a Fair Price
Whether you're looking for a wisdom tooth extraction, an implant, a crown, or a dentist who specializes in the placement of dentures in Orlando, FL, schedule an appointment to meet with Dr. Kasem, one of the most talented and knowledgeable dentists in Orlando, FL. Please contact our friendly office staff to schedule an appointment. If you want to see a talented dentist who knows how to treat patient respectfully, contact our office today. We can't wait to see you soon!
---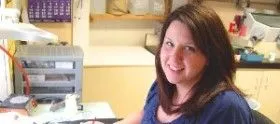 Our In-House Dental Lab
Makes fitting dentures and replacement teeth better and easier. Fewer trips back and forth to a dentist for fittings and dentures can be done the same day saving time and money.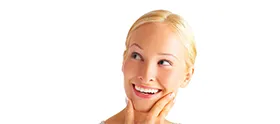 Dr. Kasem has had more than 100,000 patients since he graduated dental school in 1974. Patients are from all of Florida and The USA, Canada, Europe, and Asia. He is Internationally known and respected.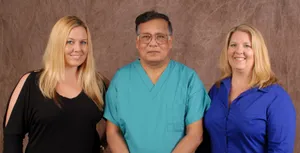 An Amazing Team of Professionals
With many years of experience, you will be pleased with your first visit. Always with a smile, we try our best to make you comfortable during your visit. You'll be pleased with the team... we promise! Call Deloris for an appointment today at (352) 243-7700
Additional Services include Dental Crowns, Dental Implants, Molar Tooth Extraction At Dr. Kasem's Dental Practice... Your Smile Is Our Pleasure!!! Quality does not have to be expensive. Call us today for an appointment at (352) 243-7700