Dentures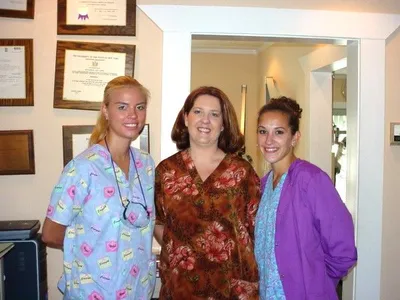 Any oral health professional will tell you it's crucial to select the right dentist when planning to undergo a same day denture procedure in the Orlando, FL area. The process used to create the dentures is somewhat simple, but even the slightest error can ruin the fit and cause severe long-term discomfort. When you visit our Orlando, FL dental offices, Dr. Kasem's vast understanding or same day dentures will put you at ease as you prepare to receive new dentures or replace older ones. Dr. Kasem is your best choice for same day dentures in the Orlando, FL area, including Clermont and Ocoee, FL.
Dentures in Clermont and Orlando FL
Are you struggling to deal with dentures that don't quite fit right? Do you constantly feel self-conscious about your smile and prefer to hide it from the world? Although dentures do not completely change your smile in one easy step, they can significantly improve the beauty of your smile and your self-confidence. After you see us for a same day dentures procedure in Ocoee or Clermont, FL, you'll want to come see us again and again, because you'll trust our team of trained professionals who always have your best interest at heart. If you want a simple path to new dentures, come see Dr. Kasem for same day dentures treatment in Clermont or Ocoee, FL. You don't need to wait another minute.
Interested in Dentures from Dentures & Dental Implants by Dr. Kasem, B.D.S.?
Call our Orlando, FL or Clermont, FL office today to learn more!
Schedule an appointment today by calling (35) 243-7700!